Hemp Packaging Heat Sealers
Accu-seal heat sealers help growers and processors achieve desired post-harvest levels of CBD. Our sealers offer vacuum and nitrogen purge capabilities to ensure packaging integrity. Rugged stainless steel construction for durability and reliable operation. Wide range of seal lengths available. Tabletop or stand-mounted machines provide flexibility with a variety of packaging operations. Compatibility with a variety of bag materials and thicknesses, including polyethylene (LDPE), polypropylene, HDPE, foil lamination, Nylon, and others.
Compare the sealers below: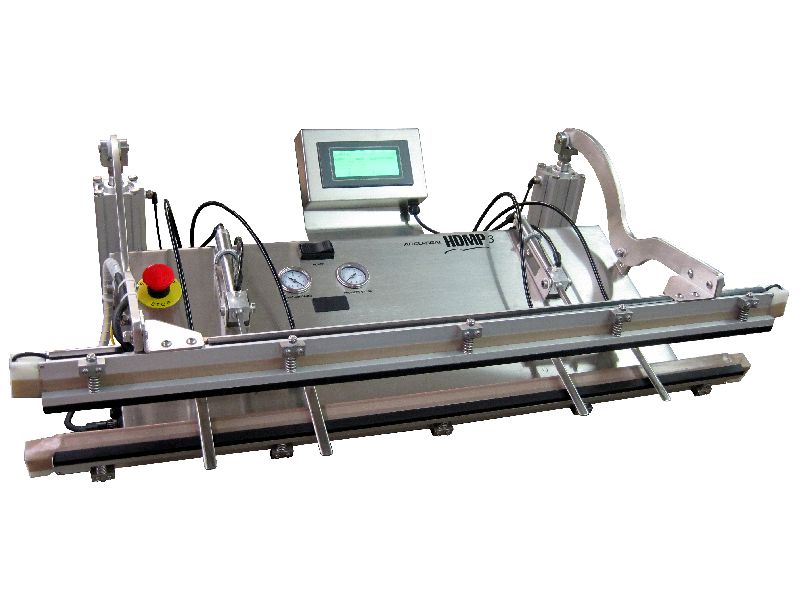 For large Medical and Pharmaceutical product packaging that requires process control, the HDMP3TC seals bags up to 50 inches in length. The HDMP3TC can operate on a horizontal tabletop or can be stand-mounted for orientation in the vertical position. over a conveyor to maximize production. Password protected alarm and seal parameter settings, digital PLC control, with multiple operating modes and recipe programs. Verifiable & calibratable across all seal parameters for ISO 11607 compliance.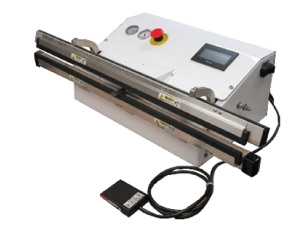 Our newest smartVAC2 integrates a high-resolution HMI digital display and PLC controls, resulting in improved user interface and reliability. The smartVAC2 is built to handle the most challenging industrial production environments, with intuitive user-friendly controls that operators can learn in minutes. Open-ended seal bars and pneumatic vacuum nozzle retraction improve flexibility and production efficiency.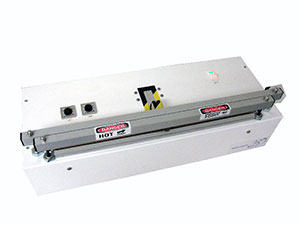 Model 235 budget industrial vacuum sealer provides affordable dependability with reliable performance. Timer-based controls offer adjustability for vacuum sealing of a wide variety of materials. Press and hold the electric foot pedal to initiate and control the vacuum time. Release the foot pedal to finish the vacuum and initiate the sealing process. Simplicity and flexibility with the performance you can rely on.
Have Questions?
For general inquiries about Accu-Seal or our products, please feel free to contact us.  You can also contact us regarding specific product needs, technical questions, or spare parts using the links provided in other sections of our website.