Large, Heavy Duty Heat Sealers
For product packaging applications requiring large bag sizes, Accu-seal HDMP3 heat sealers are the preferred choice. Featuring an open-end seal bar design with wide seal bar opening, our sealers make even the most challenging applications possible. Our feature rich sealers can also be customized with a host of options to address the packaging needs of customers serving medical, industrial, aerospace, agriculture, food and other industries.

The HDMP3 heavy-duty sealer has the power and control to handle virtually any sealing, vacuum sealing, or modified atmosphere gas packaging application. Industry-leading seal pressure to seal the toughest materials from 20" to 60" wide. The HDMP3 is a timer-based sealer designed for use on a tabletop, a stand, or in a fully vertical position over a conveyor to maximize production.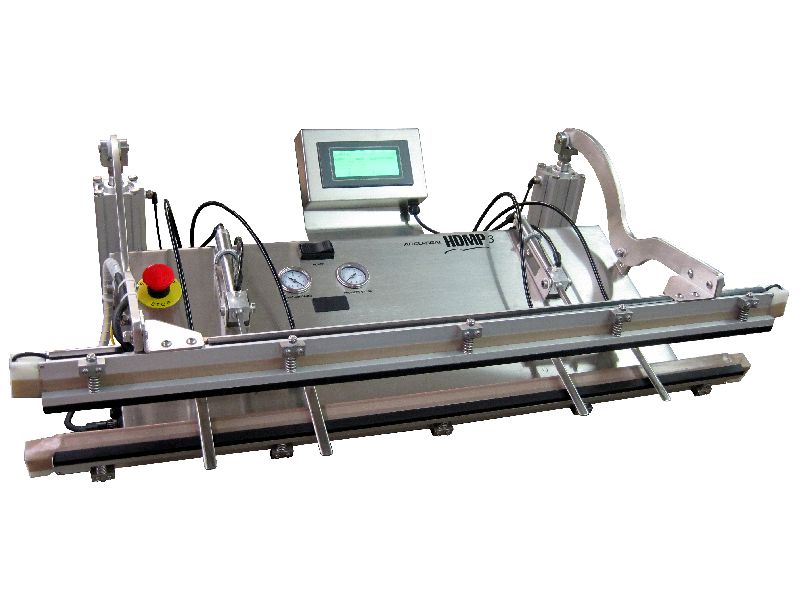 For large product packaging that requires tight process control, the HDMP3TC seals bags up to 50 inches in length. The HDMP3TC offers open-ended seal bars with wide jaw opening for ease of bag entry and positioning. Can operate on a sturdy horizontal tabletop or can be stand-mounted for orientation in the vertical position. Password protected alarm and seal parameter settings, digital PLC control, with multiple operating modes and recipe programs.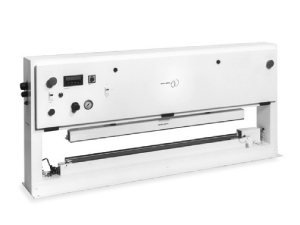 The Model 60 feed-through sealer is an industrial workhorse, custom-crafted from lightweight aluminum and designed for oversized, heavy-duty applications. The welded rectangular frame provides the structural stability necessary to make seals up to 10' long and 1" wide. Films can be fed from the front or the back of the machine and passed between the sealing jaws for uninterrupted flow.
Have Questions?
For general inquiries about Accu-Seal or our products, please feel free to contact us.  You can also contact us regarding specific product needs, technical questions, or spare parts using the links provided in other sections of our website.